apiNXT
apiNXT is a nonprofit organization started by experienced API community leaders who not only have a demonstrated passion for and commitment to advancing the API community but also a track record of effective results. They understand the diverse needs of the community and how to get things done. apiNXT was created to fast forward the progress being made by API Americans in breaking down the bamboo ceiling so that we reach the next stage of influence within the next decade...not the next century. apiNXT is built on the understanding that the engagement of current API professionals, young professionals and our youth are critical to accelerating this move forward.
CHINA & SILICON VALLEY:
FUTURE TECH COMPETITION, COLLABORATION & MANAGEMENT MODELS
November 29th
Hosted by:
PANELISTS:
Robin Li
Robin Li is a vice president in GGV Capital's Silicon Valley office. She focuses on investments in ecommerce and consumer internet. She is a member of the board of directors for Lively and is actively involved with Boxed, Bustle, Function of Beauty, musical.ly, Ibotta, OfferUp, Poshmark, Xiaohongshu, Yamibuy, and more. Prior to joining GGV, Robin worked at Flextronics' Venture Arm covering hardware and technology investments and at Qiming's Beijing office. Before venture capital, she spent three years at Teach For America as a teacher and administrator. Robin holds an M.B.A from The University of Chicago Booth School of Business, an M.S. from Hunter College in Education and Special Education, and a B.A. from Rutgers University in Art History and Economics.
Annika Steiber, PhD
Annika is a researcher, lecturer and senior advisor in management and organization. She is an international authority in the fields of Innovation Management and Management for the Digital Age. As part of her work she has developed a new Innovation Management curriculum for Santa Clara University in Silicon Valley and has written several award-winning research articles and books. Further, she has worked more than 18 years as an executive and/or board member for both startups and larger organizations. Annika is a Managing Director at Berkeley Research Group (BRG), a global management consultancy firm founded by thought-leading professor David Teece, the father of the Dynamic Capabilities concept. She is also the founder and CEO of the management research company INNOWAY.
Richard Dasher PhD
Richard has been Director of the US-Asia Technology Management Center at Stanford University since 1994. He served concurrently as the Executive Director of the Center for Integrated Systems in Stanford's School of Engineering from 1998 - 2015. His research and teaching focus on the flow of people, knowledge, and capital in innovation systems, on the impact of new technologies on industry value chains, and on open innovation management. Richard serves on the advisory boards for national universities and research institutions in Japan and Thailand. He is on the selection and review committees of major government funding programs for science, technology, and innovation and in Canada and Japan. He is an advisor to start-up companies, business accelerators, venture capital firms, and nonprofits in Silicon Valley, China, Japan, and S. Korea. Richard was the first non-Japanese person ever asked to join the governance of a Japanese national university, serving as a Board Director and member of the Management Council of Tohoku University from 2004 - 2010. He received M.A. and Ph.D. degrees in Linguistics from Stanford University. From 1986 - 90, he was Director of the U.S. State Department's Advanced Language and Area Training Centers in Japan and Korea that provide full-time curricula to U.S. and Commonwealth Country diplomats assigned to those countries.
Claude Leglise
Claude is Executive Director of the Center for Innovation Leadership at SRI International (formerly Stanford Research Institute) in Menlo Park, CA, where he has spent the last 7 years (and living in China and Japan during for a number of years). Claude is currently leading several large SRI projects in China, helping to build innovation institutes in Chengdu and Shenzhen. He has lectured and taught innovation management at the Stanford University Graduate School of Business, Tokyo University, University of Technology Malaysia, Paris Tech, Lappenrenta University of Technology (Finland), as well as many private companies. He is currently coaching entrepreneurs in China, France and Japan. Claude is the Founder of ClearSpot Energy Inc, as well as being an investor and Board member in a number of technology companies. He has an MBA from Stanford GSB as well as degrees from Peking University and Arts et Metiers ParisTech.
APINXT ACCELERATE TECH SUMMIT (SACRAMENTO)
SHATTERING THE BAMBOO CEILING IN LAW WITH CALIFORNIA SUPREME COURT JUSTICE GOODWIN LIU AT UC DAVIS SCHOOL OF LAW
SHATTERING THE BAMBOO CEILING WITH CALIFORNIA TREASURER JOHN CHIANG AT HISTORIC & ELEGANT ELKS TOWER PENTHOUSE IN SACRAMENTO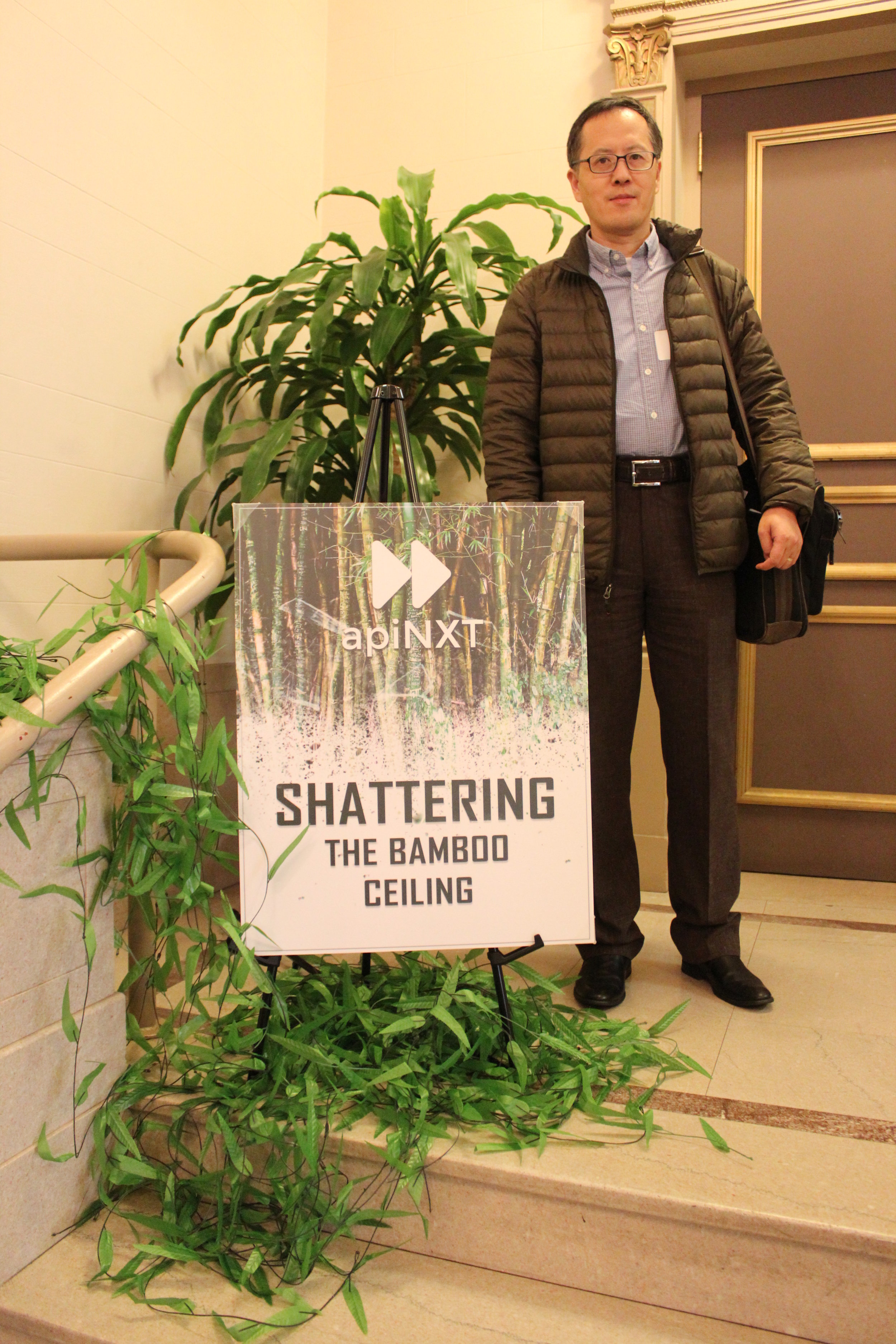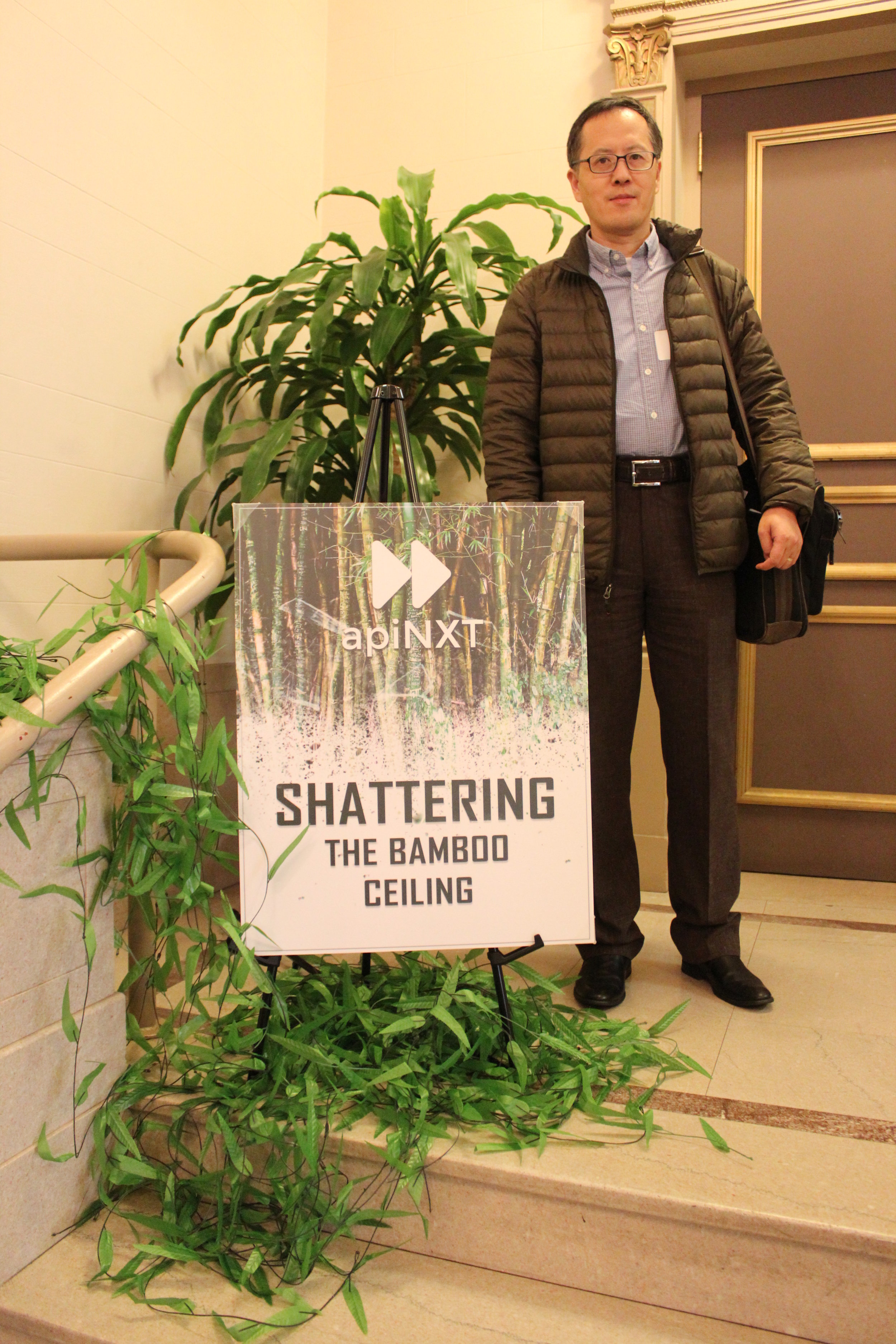 TECH FORECAST 360
Tech Forecast 360 provided a 360 view of what is happening in the economy and the outlook for 2017 as it pertains to the tech industry. Speakers included:
John Chiang, California State Treasurer
Scott Anderson, Chief Economist for Bank of the West
Sean Randolph, Bay Area Economic Council
Barry Broome, Greater Sacramento Economic Council
Venture Capitalist Bill Reichert, Garage Technology Ventures
Venture Capitalist Carl Fritjofsson, Creandum
Christian Lagerling, GP Bullhound
130 people in attendance. Thanks to our event host K&L Gates.
LUNAR NEW YEAR CELEBRATION
Over 400 people attended!
Undergraduate and graduate student teams from the San Francisco Bay area and beyond were invited to compete and pitch innovative ideas and solutions addressing a particular global or local problem or issue. Students presented their ideas to an esteemed panel of judges, who evaluated the student teams' performances and their business plans based on predetermined criteria. The prize was lunch with legendary Silicon Valley Venture Capitalist Tim Draper who founder Draper Associates, DFJ and the Draper Venture Network, a global network of venture capital funds. The firms investments include Skype, Hotmail, Tesla, Baidu, SpaceX, etc. This event was organized in partnership with Global Chamber San Francisco.
UNDERSTANDING & SUCCEEDING IN THE US & CHINA MARKETS
During this half day seminar organized in partnership with Global Chamber San Francisco, US-China Social Innovation Forum, SGA, & Silicon Vikings, panelists discussed US-China B2B strategies, opportunities, and best practices for better understanding and more successfully entering and capitalizing on business opportunities in US & China. This event is ideal for entrepreneurs, investors, executives, organizations and service providers with a particular interest in US-China markets. apiNXT co-founder Charlotte Danielsson was a speaker at this event, along with:
Penny Chen, Director, Tax at KPMG and at the China Center of Excellence.

Henry Fan, Co-founder & Managing Director of Crossvine Capital

Christina Hsiang, Founding Director of Startups Greater Asia, an organization connecting the startup and venture community in Silicon Valley with that of Greater Asia

Henry Ines, Executive Director of Global Chamber and Partner at DraperDragon venture capital firm

Stanley Kwong, Professor at University of San Francisco and 30 year veteran of IBM

Patrick Liang, CEO of Angel Plus Fund Silicon Valley

Ethan Schur, Inventor & Futurologist

Ville Vanhala, Co-founder of Brella and author of 'Emotional Intelligence & Quality Service in Personal Sales

Jingyuan (Sam) Wong, Founder of NewDo venture capital

Chuanbo Xu, CEO of Labway USA Corp